Roughly 80% of Pure Power's customers have some level of internal engineering capabilities. Judging a book by its cover, this vast majority may seem counterintuitive. After all, why would engineering, procurement and construction (EPC) contractors outsource engineering services? Similarly, many project developers have engineers on staff who can produce conceptual designs. Why do companies with in-house engineers hire Pure Power to produce value-engineered design and construction drawings?
Here, I elaborate on the strategic benefits of outsourcing engineering services, as well as the challenges of building a full-service engineering team internally.
Strategic Benefits of Outsourcing Engineering Services
No company can afford to do everything in-house all of the time. This is not unique to companies that work in solar. Strategic outsourcing is a good business practice in general as it allows smart businesses to use internal resources efficiently; balance production capacity and overhead costs; and, expand upon in-house capabilities.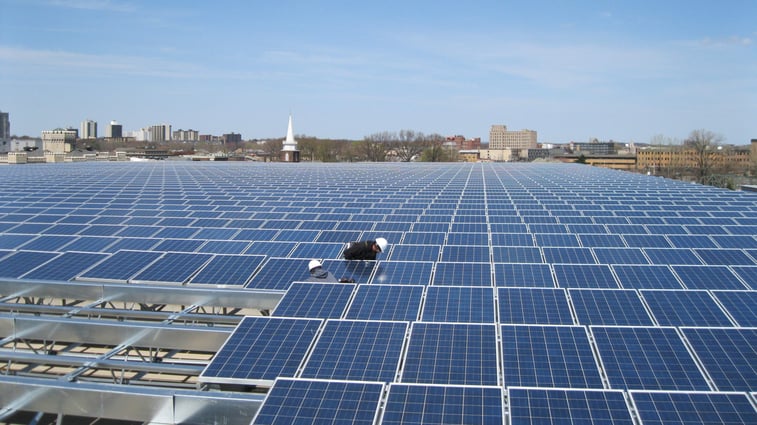 Optimize resource efficiency. Strategically outsourcing engineering services allows solar developers or EPCs to maximize returns on in-house resources by letting them concentrate on those activities that they do best. As the primary entity responsible for fielding a PV power project, for example, an EPC's core teams and competencies generally relate to in-field construction activities, such as excavation, installation and electrical wiring. Supporting these in-field activities are administrative and logistical teams that manage critical approvals and supply chains. Some of these core activities are difficult or impractical to outsource. By comparison, outsourcing engineering services is a proven business model.
Balance throughput capacity. By strategically outsourcing engineering services, companies have the flexibility to increase throughput capacity or turnaround times without increasing overhead. Given the chunky nature of large-scale solar project development activities, it can be difficult to come up with enough year-round work to keep a full-service team of professional engineers occupied. If there is no engineering work one week, an operations manager cannot simply send professional engineers out on sales calls or installations. At the same time, when engineering activities are in full swing—or multiple projects are running in parallel—short-term demands can easily overwhelm a small engineering department. Partnering with a third-party engineering firm that effectively acts as a pressure relief valve during times of high demand can mitigate these types of temporary bandwidth constraints.
Expand on internal capabilities. Strategic outsourcing also allows companies to successfully execute on projects or activities that are difficult or cost-prohibitive to do in-house. In a dynamic and rapidly growing industry, it is not only difficult to develop and scale internal capabilities, but also it may be impracticable. Qualified solar engineers are in short supply and developing in-house talent takes time. By partnering with a qualified third-party engineering service provider, developers and EPCs can confidently tackle complex and demanding projects without requiring all application-specific knowledge or specialty skills in-house.
Challenges of Building Internal Engineering Teams
Those companies that do bring full-service engineering in-house need to have a plan in place for dealing with some common challenges.
Employee mentoring and retention. Developers and EPCs often have a difficult time holding on to engineers over the long run. To develop skilled engineers, companies need to have mentorship programs in place. As engineers build their skills and resume, they also need career advancement opportunities. Given the demands of day-to-day business, it is difficult for a busy project developer or a growing EPC to devote time to mentoring and developing its engineering staff. Without access to mentoring or multiple rungs of advancement along a career ladder, skilled engineers will plateau, become dissatisfied and leave in search of greener pastures.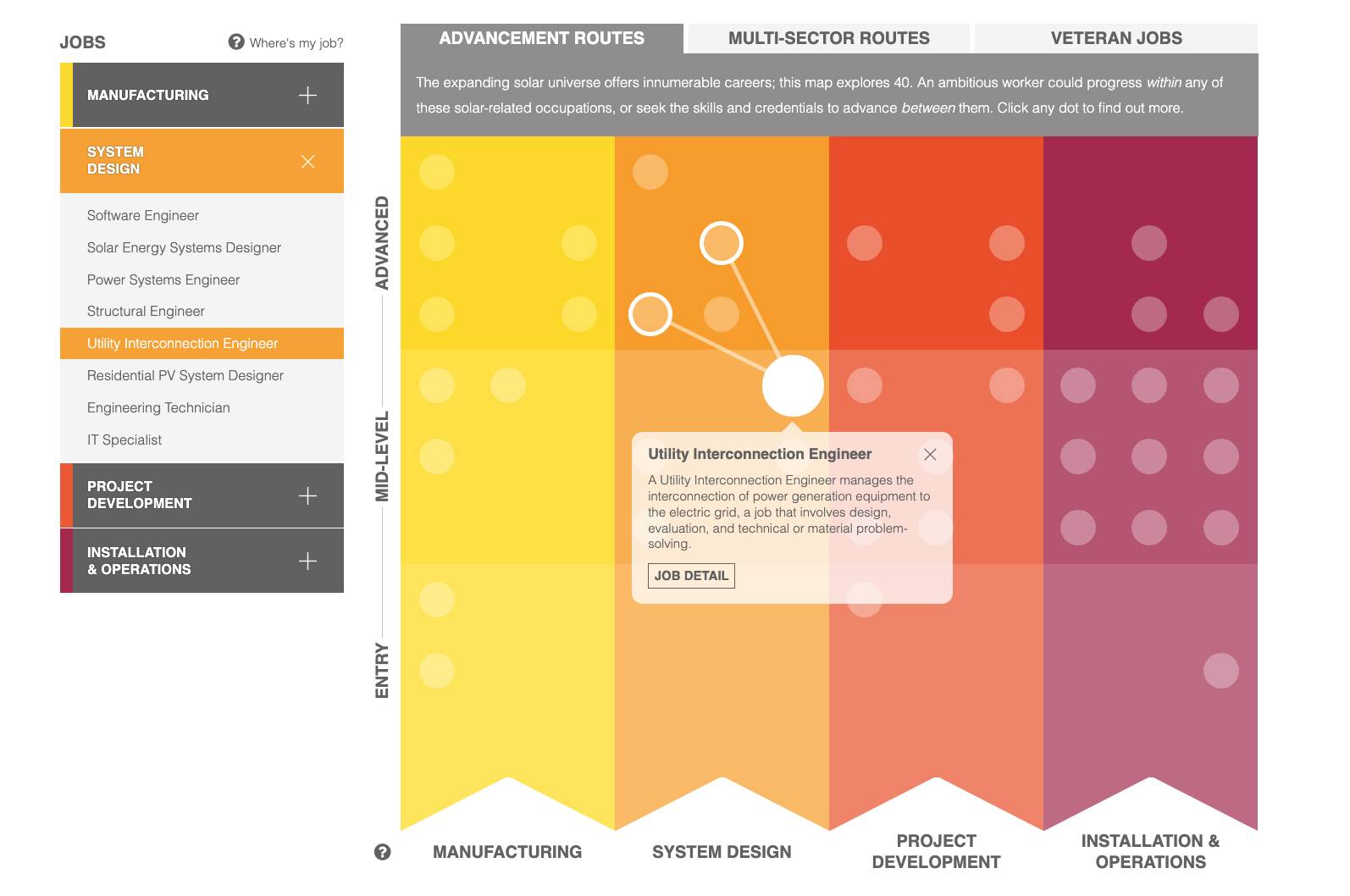 Solar Career Map courtesy IREC
Unbillable hours increase overhead. When bringing engineering services in-house, it is important to have a steady stream of engineering work, ideally without peaks and valleys. With an outside engineering firm, you pay for engineering services on an as-needed basis. Once you bring those capabilities entirely in-house, your payroll is the same whether your engineers are fully utilized or sitting idle awaiting a notice to proceed or a building permit. It is difficult to stay lean on overhead if your company is burning engineering hours.
Increased liability and insurance costs. In addition to incurring the full burdened rate of professional engineers and engineers in training, developers or EPCs with in-house engineering teams also increase their risk exposure and insurance costs. Even the very large companies will strategically outsource engineering services as a way to spread out project liability or avoid the cost of carrying professional liability insurance. Errors and omissions insurance, which must be kept in force for years after project completion, is particularly expensive. Companies often do not realize how much it truly costs to run a professional engineering team until they try it.
Overcoming knowledge gaps and blind spots. Solar project engineering is a multi-disciplinary activity. Producing full project designs in-house requires expertise in electrical, power and structural engineering; ac, dc and medium-voltage power systems; not to mention control systems, auxiliary power and relays. Moreover, products that excel in one environment or application may be suboptimal in another. It is not enough to have experience with individual disciplines in isolation as effective designs require an understanding of multiple disciplines holistically.
Partnering with Pure Power Engineering
Given the breadth of knowledge required to produce successful designs, it is very difficult for project developers or EPCs to integrate these different skills in-house. Fortunately, there is a one-stop shop for outsourcing these many professional engineering services. Pure Power Engineering not only specializes in commercial- and utility-scale solar PV and energy storage applications, but also works nationally in all major markets, states and utility services areas. Our engineering team includes 80+ electrical engineers. Collectively, our engineering team members have greater than 250 years of solar industry experience.
Looking to partner with a full-service engineering team that specializes in solar and energy storage applications? Contact Pure Power Engineering to learn more about our value-engineered design and construction drawing services.