Owner's Engineer Services For Solar PV & Energy Storage Systems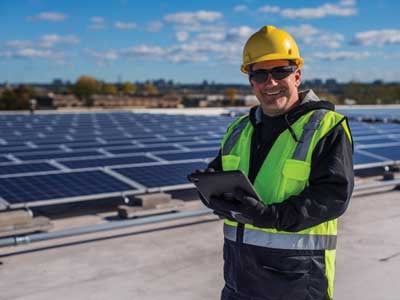 Welcome PVPros customers! We are very excited to announce that on January 1st, 2023, Pure Power Engineering officially acquired PV Pros, Inc. Pure Power will continue driving high quality technical due diligence & consulting for your large scale solar + storage project development & investment decisions.
Pure Power's Owner's Engineering department provides engineering support for investors, owners, and financiers of commercial and utility scale solar + storage projects. Our owner's engineering team ensures client success & maximum profitability by being a trusted advisor in technical risk management and delivery support throughout project development, construction, and operation.
---
Services
---
Areas of Expertise
---
Why Choose Us?
Industry-leading team of licensed Professional Engineers, electricians, & NABCEP-certified professionals.

Deep and diverse experience in the solar and energy storage industries.

Ensure risks are identified and managed throughout project development, construction, and operation.

Our reviews, analyses, and solutions lead to significant cost and time savings for clients during all phases of a solar + storage projects life cycle.
---
Why Choose Our Owner's Engineer Services?
De-Risk Projects

Increase Generation Revenue

Decrease Capital & Operating Expense
---
When We Do It
The solar project life cycle encompasses five major stages. Each stage presents unique challenges, but stakeholders often overlook the value of continuity of knowledge that bridges all five project stages. That is where our OE team comes in.
Early Issues are expensive to fix at later stages.

Mistakes should be made on paper, not in the field.

A high quality OE has technical and financial considerations in mind from day one.
---
Software & Tools
PVSYST, PVCASE & NREL SAM

Site Capture

Python & PVLIB

Smartsheets
---
Case Study: 2 MW Portfolios in Illinois
Issues:
Supply chain disruptions caused lead times to jump 40 weeks.

New inverters did not have AC disconnects: sites can't comply with NEC 690.15 provisions for 10' rule.
Solutions:
OE Team provided a method to utilize existing switchgear to meet the NEC 690.15 requirements.
Takeaways:
Satisfies code without major redesign

Cost Impact was up to $50K Per Project
$500,000 In Savings For Potential Change Orders!