Who are we?
We are an engineering firm that specializes in engineering big, challenging, and high profile Solar PV systems (with or without energy storage). Our sophisticated clients know engineering isn't a commodity and it pays in the end to have the best detailed, technically accurate, and well thought out designs.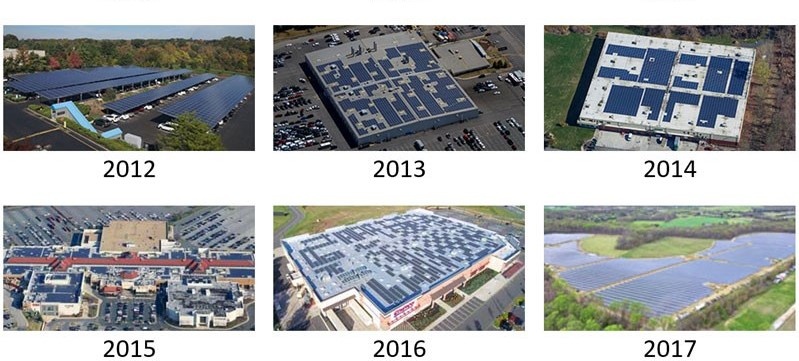 What services do we provide?
As a full-service engineering firm, our work is creating the drawings and calculation packages for bidding, permits, and construction, as well as supporting the lead up to the full engineering drawings, primarily interconnection support and electrical/structural feasibility studies. Whether you are a project originator, developer, or an EPC firm, we are here to take the difficult task of engineering off your hands.
How are we different than other engineering firms?
Pure Power isn't like any other engineering firm out there. As Solar PV specialists with both construction and unmatched engineering experience, we design the most cost-effective solar systems for the commercial space. Unlike many engineering firms, we are licensed to operate in all 50 states. We have all the tools to design the best system for your application:
Pure Power specializes in Solar PV.
Pure Power is not a jack of all MEP but a master of one – Solar PV. All of our resources are focused on solar and creating the industry's best construction drawings. Since Pure Power's inception in 2012, we have designed millions of kW worth of solar systems.
Pure Power's designs leverage years of construction experience.
Pure Power installed systems thru 2015. Our past construction experience is the source of our ability to design constructible and value engineered PV systems. To create drawings that are optimized for construction, you need to know how a system is built. Pure Power understands that better than any engineering firm in the industry.
Pure Power is the most experienced design team in the solar industry.
Pure Power employs 21 engineers, five of which are licensed PEs, with 40+ years of collective experience. Our team remains virtually unchanged since the inception of Pure Power, meaning our experience hasn't left the building. We leverage this experience to create the industry's best plan and drawing sets, lowering the cost of construction and other operating expenses.
What does all this cross-functional experience mean?
Our designs reduce the upfront capital cost of construction while not sacrificing on the 25+ years of operation and maintenance. We have been that team on the roof trying to make sense of difficult drawings, and we've found a way to incorporate this experience into our drawings. Our experience allows for us to find errors in construction prior to the team leaving the site, lowering repair costs and extending the life of your system.
Mission Statement:
Provide the industry's best construction documents to our clients, allowing them to build PV systems faster and more profitably than their competitors.