About Us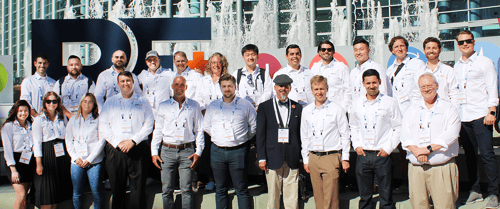 Founded in 2012, Pure Power Engineering is a nationwide engineering firm specializing in commercial and utility-scale solar PV and energy storage. For the Solar + Storage Industry, Pure Power Engineering is the highest quality design engineering firm available. Our interconnection drawings, construction drawings, analysis & other services are made to be clear, concise, constructible, and user-friendly.
PPEs in-house engineering team have worked on over 2100 successful Solar + Storage projects. Our expertise, knowledge sharing & training allow us to handle technically complex situations and, combined with fast turnaround times, the accuracy of drawing sets, and high internal & external communication standards, make us the #1 trusted Solar + Storage engineering firm in the Nation.
Mission Statement:
Pure Power is dedicated to providing the solar + storage industry with high quality, precise & easy to understand construction documents and consultation to save our clients valuable time and money at any phase of the project's life cycle, from concept through development & final completion.
---
Diversity & Inclusion
Pure Power Engineering is leading the change to improve lives by engineering greener, more innovative energy solutions that the world needs to achieve a net zero future. This mission is built by creating an environment where diversity and inclusion are evident in everything we do. Our success centers on attracting the best engineers and talent from around the globe, building a diverse team, and creating a workplace where everyone is welcomed, valued, and supported. We recognize that a diverse team coupled with a strong sense of community is crucial to maintain our innovation, diversity of thought, and resilience to overcome the challenges ahead. Together we can build a better workplace and a better world!

---

Pure Power Engineering, an engineering firm specializing in designing complex and high-profile solar + energy storage systems, has recently been recognized as one of the best places to work in New Jersey by NJBIZ!

PPE has continuously prioritized its employees and fostered an environment that promotes growth, diversity, and work-life balance. When it comes to finding the perfect workplace, employees consider several factors, including company culture, management training, great benefits, and more. This article will explore why Pure Power Engineering is a standout employer and a dream workplace.
---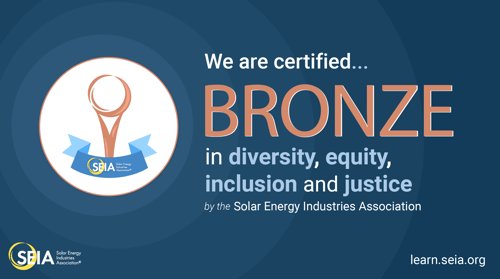 We value diversity & inclusion at Pure Power Engineering. That's why we've taken steps to earn Bronze Certification through SEIA's DEIJ Certification Program by advancing our internal diversity practices. Companies must lead the way toward an equitable clean energy economy, and PPE is proud to be at the forefront of the industry's progress.