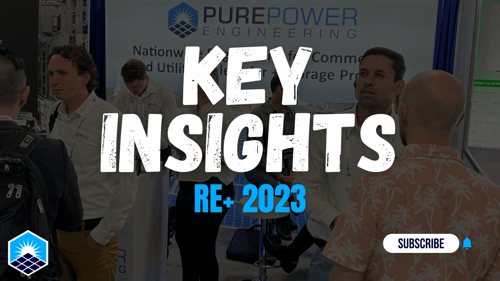 RE+ 2023 brought together leaders, innovators, and stakeholders from the renewable energy industry to discuss the latest developments, challenges, and opportunities in the field. Amidst the numerous booths, presentations, and discussions, several key takeaways emerged, shedding light on the current state of the industry and its future direction. Here are Pure Power's top insights from RE+ 2023:
Labor Costs and Value Engineering
The increasing labor cost in the renewable energy field has offset the reductions in module prices. Rooftop installation costs have risen significantly, due to labor costs. In this context, value engineering becomes crucial for developers and EPCs to reduce overall project costs. Pure Power's emphasis on value engineering design and a team of 90+ engineers constantly seeking improved project efficiency is considered a valuable asset in this landscape.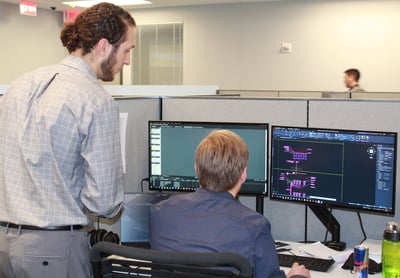 Switchboards: A Lingering Challenge
One prominent issue plaguing the renewable energy sector is the lead time associated with switchboards. The delay in obtaining switchboards can disrupt project timelines and increase costs. To mitigate this challenge, the consensus is to default to multiple disconnect switches and panel setups, especially for smaller projects. This strategy helps avoid excessive dependence on a single switchboard supplier, reducing project risks.
Fire Resistant Boards: Protecting Roofs and Buildings
An intriguing development discussed at RE+ 2023 was using fire-resistant boards under string inverters on rooftops. These fire-resistant boards serve as a protective barrier, preventing or minimizing damage to roofs and buildings in the event of a fire. Reports suggest that companies like Amazon have implemented this practice on some sites, highlighting the growing importance of fire safety in renewable energy installations.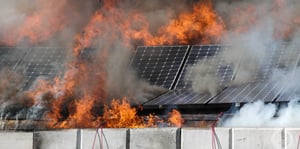 The Changing Landscape of BESS
Battery Energy Storage Systems (BESS) are evolving rapidly, with many string inverter vendors entering the BESS market with all-in-one turnkey products. Similarly, module manufacturers are exploring BESS solutions. The demand for DC-coupled storage is diminishing, although this could be a subjective observation. Clients are increasingly interested in utility-scale projects ranging from 30MW to several hundred MW and actively seeking partners for these ventures.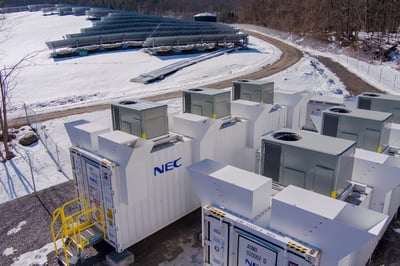 Shifting Preferences for DC Coupled Storage
The enthusiasm for DC-coupled storage projects has waned, possibly due to compatibility issues. Unless manufacturers decide to offer integrated PV and BESS solutions, standalone BESS projects are becoming more prevalent. Clients focusing solely on cost-cutting, without leveraging PPEs' full range of services, were noted as potentially missing out on added value.
Standalone BESS Projects on the Rise
There is a notable uptick in standalone BESS projects in development, typically ranging from 3 to 5MW. Some clients have ambitious targets, such as 2.5GW over the next five years or dozens of projects in development aiming for substantial completion by 2025. However, supply chain challenges for switchboards and transformers persist as significant hurdles.
Abundance of Project Opportunities
Participants at the conference unanimously agreed that a wealth of renewable energy projects is waiting to be designed and executed. These are not just "brag-a-watts" but real, substantial work that is coming into their pipeline. Clients expressed confidence that Pure Power is the only company in the industry with the engineering expertise and efficiency needed to meet their project turnaround time requirements. In comparison, competitors were seen as lacking the same throughput capabilities as PPE who are equipped with over 90 electrical engineers on staff and a team of 19 Professional Engineers and Project Managers.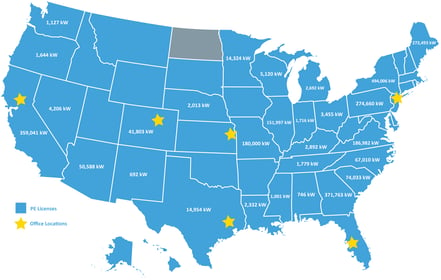 Balancing Cost and Quality
While some clients acknowledged that Pure Power might be more expensive, they also recognized the value it brings. Many have experienced the negative consequences of cheap and poor engineering. For more significant sites and portfolios, the consensus was that choosing a more experienced and reliable partner like Pure Power Engineering is the way to go to if you want to maximize the energy generation revenue and reduce overall costs of your project.
Utility-Scale Inquiries and Expectations
On the utility-scale side, clients had a common theme of wanting to understand PPEs capabilities and experience when it comes to Utility-Scale Solar + Storage projects. Questions revolved around project sizes, locations, and the EPC (Engineering, Procurement, and Construction) partners your company collaborates with. Pure Power has 6 high-level engineers dedicated to Utility-Scale projects who have completed 10 project engineering designs in the past year. Pure Power provided the electrical engineering services for the 238 MW DC Escalante utility-scale project's PV plant. Our involvement included various electrical engineering services, such as power system analyses, cable thermal assessments, short circuit evaluations, load flow and reactive power analyses, grounding assessments, arc-flash analysis, and PVSYST modeling.
In conclusion, RE+ 2023 provided valuable insights into the renewable energy sector's challenges and opportunities. As the industry evolves, companies must remain adaptable, responsive to market trends, and committed to delivering high-quality solutions.