Pure Power has been helping buyers de-risk in their asset acquisition with our Owner's representative and Independent Engineering services. We specialize in the technical due diligence and operation, allowing you to focus on the financial and management side of asset ownership & acquisition.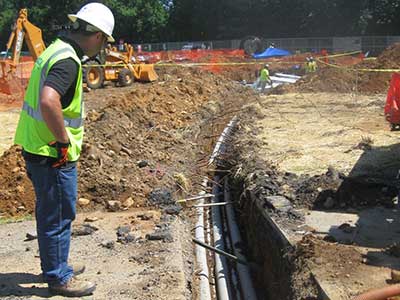 Solar projects are in high demand right now. There is more capital available than there are projects, and it is creating a sellers' market where projects are being sold for top dollar.
Paying a premium for projects is okay if it has been de-risked. Don't get caught in a highly competitive bidding situation without knowing the technical and operational risk of the asset.
If you are buying a project with known technical risks, you need to either:
Have the developer remedy the issues before you take ownership, or
Discount in the purchase price & budget to remedy the issues yourself (which is often the best idea, so you can ensure the issues are remedied correctly)
A majority of the new construction projects we conduct due diligence on are solid overall, with a handful of issues that need to be remedied before our client takes ownership of the asset.
Older assets (5+ years old) are riskier, as they were built before many installers learned good workmanship and best practices. On average, the workmanship of a system installed in 2019 is much higher than that in 2014 and earlier. Many are ticking time bombs of issues, with equipment approaching the end of their warranty period. If you are buying an older asset, then our Owner's Engineering services are essential.
Occasionally we see an installed solar asset with significant technical issues that is being peddled as a high-quality system. I would go as far to say there are a few unscrupulous folks that are slapping together installed systems as fast and cheap as possible to capitalize on the high demand. These systems should be avoided at any price, even a heavily discounted one.
In summary, Pure Power's Owner's Engineering services help the buyers of solar assets to understand the technical risk embedded in a project. Buyers are typically experts on the financial side of a project, and with our technical expertise, you can be confident in your financial model for acquiring a solar project or portfolio.