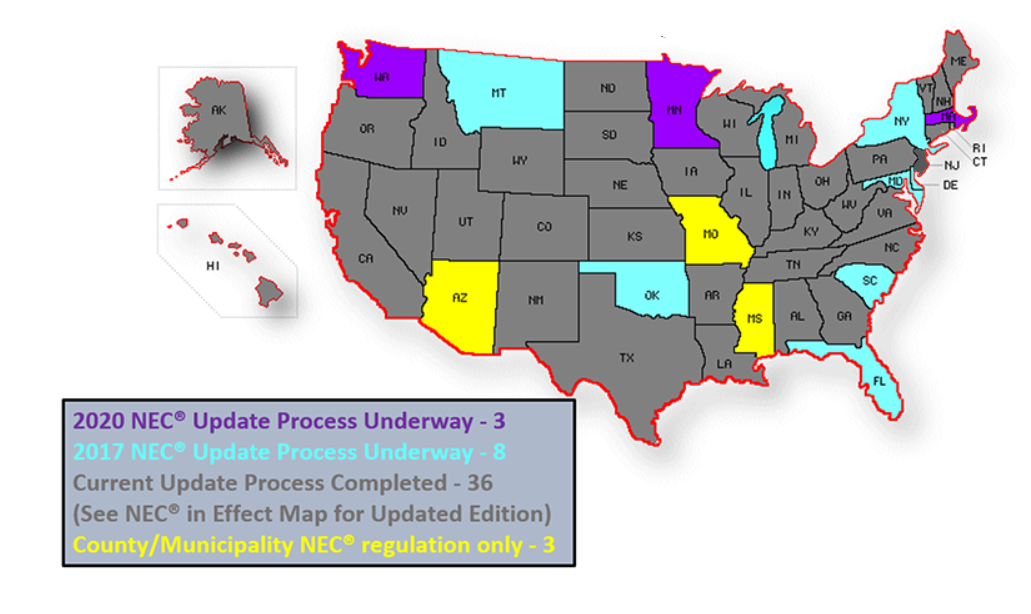 NEC 2017 brings with it some advantages and disadvantages. The new rapid shutdown rules that require MLPE are the biggest change (that is an advantage for safety, but disadvantage for project costs).
What are the new rapid shutdown rules and how will they affect my project's budget?
For a background on the new rapid shutdown rules see our previous article: Rapid Shutdown Increases Project Costs Starting Jan 1 2019.
Dates of Adoption:
California – January 1, 2020.
New Jersey – March 3, 2020. Technically the NEC 2017 was adopted on September 3, 2019. However, NJ gives a 6-month grace period.
Permits issued before the effective date will be grandfathered into the NEC 2014 code. If you don't have optimizers (SolarEdge, Tigo) or microinverters (Enphase) in your budget, then you better act quick and get grandfathered into NEC 2014.
Don't wait to pull your permits.
Pure Power has 22 Electrical and 3 structural engineers ready to quickly complete your design and obtain permits before the adoption dates. Even with this huge bandwidth, the end of 2019 will be a busy time as everyone requests design drawings by the deadlines.
For help engineering your projects, reach out to us at info@PurePower.com or (201) 687-9975.