Solar Design & Equipment Review Owner's Engineering Services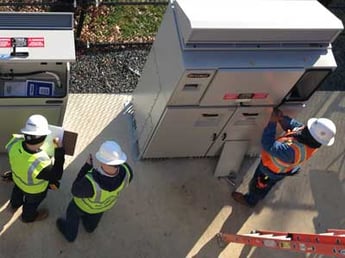 An independent and structured review of the drawings, specifications, and equipment will minimize your risk by uncovering deficiencies in project design and identifying difficulties that may arise during the construction and operational phases of solar and storage systems.
---
Our design & equipment review services include:
Electrical Engineering

We review drawings, reports, and IC documents for code compliance and industry best practices.

Civil Engineering

Ensure all site and environmental approvals are obtained, and the site layout will promote efficient construction & O&M.

Equipment & Vendor Evaluation

Confirm your project is using bankable manufacturers with a reliable track record.

Structural Engineering

The structural reports and racking drawings are critical to review for site specific inputs and calculations.

PVsyst & Energy Models

We can review the proposed model, or conduct our own based on our extensive analysis on operating sites.

EPC Contracts

We review the technical portions of the contract including SOW, commissioning plan, performance guarantees, and O&M plan.