According to Statista, global solar photovoltaic capacity has increased from roughly 5 gigawatts in 2005 to approximately 509.3 gigawatts in 2018. This is largely due to its widening global acceptance as well as the increasing recognition of solar power's cost and environmental benefits. Some of the most important leaders in the solar industry are solar owners engineers.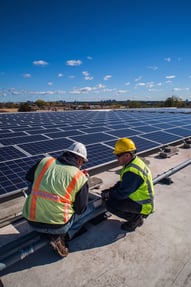 A solar engineer is an engineer that represents the project's owner during the design, planning, and construction of a solar system to ensure that the work is done correctly and in accordance with regulatory requirements. This third party isn't actively involved in the construction and design project. However, a solar owners engineer is an advocate for the owner to ensure due diligence is applied. Their services are generally required since most owners lack the technical expertise and abilities required to supervise projects and must depend on the owner's engineer. Let's take a look at some key responsibilities of a solar owners engineer.
1. Oversees Design and Planning
A solar owners engineer makes decisions on behalf of customers. They do this by defining the project scope, reviewing budgets, and undertaking site and feasibility studies. They specialize in researching suitable technologies and their applicability to a project. Finally, they also offer permits support and resolve relevant environmental problems.
2. Inspection of Component Procurement
A solar owners engineer researches component suppliers and manufacturers as the owner's representative to verify that they conform with mandatory regulations, design documentation, and quality control standards. They also do independent testing on components that aren't examined during the manufacturing process. Their responsibilities frequently involve undertaking post-shipment checks to ensure items' quality, quantity, and correct packaging.
3. Procurement of Project Financing
An owners engineer can also assist in obtaining project funding. To get the best financing deal possible, a project must precisely describe the timetable, expected expenses, and the suitability of equipment and location. An owners engineer can help an owner meet company objectives and, in certain cases, explain why something isn't practical while looking for acceptable alternatives. Reports created by the owners engineer usually help in successfully examining other choices, identifying possible solutions, and documenting motives behind key decisions.
4. Supervision of Solar Installations
A solar owners engineer supervises labor distribution, quality assurance, vendor inspection, and the testing of project components during solar installations. They also help review licensing documents, design, code compliance, acceptance and performance testing, fitness-for-service evaluation, and claim handling.
5. Maintenance of Completed Projects
Solar owners engineers create efficient inspection and maintenance schedules when the project is completed. They also execute monitoring, fitness-for-service evaluations, lifetime evaluations, and management and safety audits in accordance with international and industry-specific standards.
Are you involved in a solar project and need supervision and professional input? Give Pure Power a call today to consult with an experienced solar owners engineer!